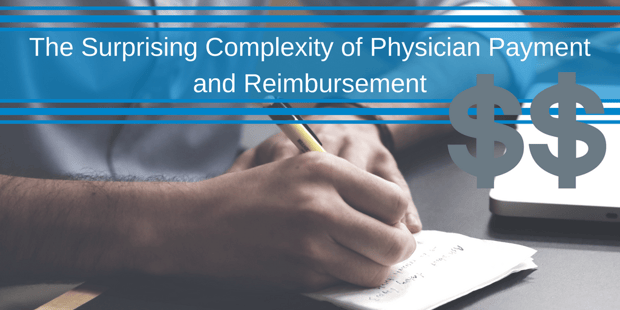 Paying a physician for administrative time is easy, right? You write a contract, the doctor turns in a time log, someone signs off on it and a check gets sent out. Easy, right?
In the words of the great Cher Horowitz, "As if!" (Clueless, 1995)
I (among other things) read contracts for a living and figured something out long ago: physician contracts are rarely written by the people who need to administer them. If they were, they'd make sense and be easy to use. Instead, they're written to be legal, compliant, cost effective and to help with physician alignment. This leads to physician compensation plans that are difficult to administer.
I have read thousands of agreements and every time I think I've seen it all, I see something new. Sometimes it's just calculation problems – weekly guidelines that don't translate into the monthly or annual maximums that are set. Other times it's incredibly complex – the physician is expected to work 3 shifts per month as part of her contract but gets paid for shifts 4-6 but doesn't get paid for anything more than 6. In theory, these situations should be easy but they make for very manual processes.
We've all learned that manual processes are messy and that automation reduces errors.
So what can I do about it?
Keep it simple
Think about structuring payments in ways that are easily tracked. Hourly rates are easy as are monthly and annual maximums. Paying for shifts is easy as well. Avoid too much complexity. If you're tracking payments manually, creating a contract with endless rules creates a huge burden on your staff.
Avoid costly settlements with automated physician technology -
Review your contracts
"Oh yes, the past can hurt. But the way I see it, you can either run from it or learn from it." (Rafiki, The Lion King, 1994)
Review your physician contracts for clarity and completeness. If you read the contract and don't immediately understand how much the physician should be paid and for how much work, there is a problem. Dig a bit deeper and review the operational side of the contract. If you don't know who approves the time logs, there is a problem. Finally, review recent payments for correctness per the contract. Once again, if the payments don't match, there is a problem. It is much easier to address contract problems before they become problems. Learn from your mistakes.
Automate the process
"You control your destiny- you don't need magic to do it. And there are no magical shortcuts to solving your problems." (Merida, Brave, 2012)
But automation is pretty close to magic. Create simple reports that allow your Accounts Payable or Payroll teams to generate physician payments without confusion. A payment report or check request should have all of the requirements built in and should not require additional tracking or a review of the contract.
If you are interested in reducing the complexity of your physician contracts and improving efficiency through automation, check out our DocTime Log overview or set up a consultation with our team. The rewards of getting this right are great:
"I won't be a rockstar. I will be a legend." Freddie Mercury
---
"If you are tracking subjective time logging on paper, you're 100% at-risk for violations" See more stats that might surprise you.