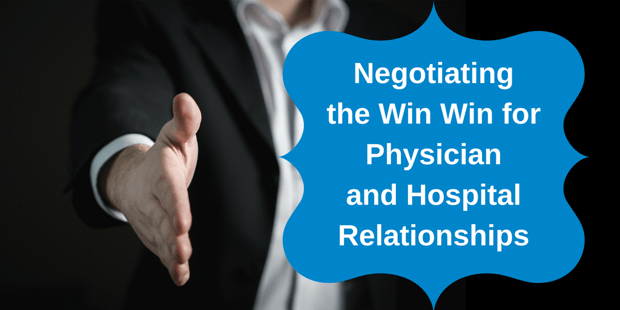 As we know, healthcare is a huge deal. However, something you might not have known is that by 2025, healthcare in both private and personal spending will be one fifth of the GNP according to the Peter G Foundation. This means the pressure is on to engage physicians. Physicians have a lot going on and as a hospital, you are competing for screen time. Physician employment has increased from 26 percent in 2012 to 38 percent in 2015, as this has been the industry's preferred method of physician alignment. It's not really working out. Physicians are unhappy. Grief is a real thing. Physicians were trained in autonomy and being an employee a healthcare system which applies continuous pressure on their resource consumption, visit volume, and "pinching said autonomy" is not what they had in mind during their delayed gratification of all the dough and time in medical school. Physician burnout is a massive issue with the percentage reported ranging from 25 to 65 percent. Here are a few things to take into consideration when negotiating the win win for physician and hospital relationships.
Hospitals need these physician partners time.
How to do it? First of all, don't preach or sermonize. Physicians are watching their hospital partners and the "town hall" approach of "we are in this together" has lost its allure. Leaders of health systems need to state their goal; be succinct and stay way from the "buzzkill" of spiraling costs, lack of access, etc. The health system is working towards better patient care and the vision of better community health.
Physicians need to be actual partners.
Identify physician leaders who see the role as part of their career path. Physicians want control and autonomy, give them the data and allow them the space to work through answers. Their work and outcomes need to be shared with the CEO and the health system board. This provides the "real" in partnership; they are being recognized and valued for their efforts.
Candid communication and transparency are key.
Detailing rewards for the physician in terms of promotions, certifications, and revenue sharing in an engaging realistic manner goes miles when working with your physician partners. Find out what matters to them personally and professionally.
Federal regulations are a hornet's nest of issues.
They are tough to understand and decipher and can appear as a way for the health system to neglect or flat out ignore the physician's interest. Continual education and again, candid discussion is key with working with physician partners so they fully understand the legal terrain that must be traversed when working through monetary rewards.
Give your physician partners confidence that you have your act together, that you work on the patient's behalf as well as the communities overall health status. Do what you say you will do; health system leaders cannot recover from a broken promise to their physician partner.
---
There's an overwhelming amount of data in the most recent U.S. Cost Report. For your convenience, we broke it down to highlight three insights that reveal the opportunity for hospitals to capture additional revenue. Be sure to check it out here!