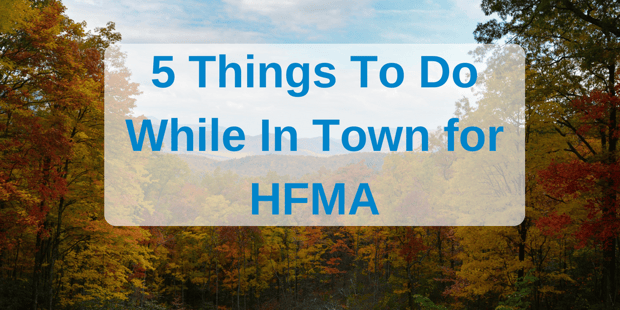 Are gearing up to go to the HFMA Fall Institute? There's going to be plenty to do on the conference floor...but if you find the time, you should slip away and enjoy what Gatlinburg has to offer. We've compiled some travel advice you might want to keep in mind when packing your bag and planning your visit.
GREAT SMOKY MOUNTAINS NATIONAL PARK
Gatlinburg is the perfect location for outdoor lovers and nature enthusiasts. There's 800 miles of hiking trails that line the Great Smoky Mountains National Park. Hikers of all skill levels are welcome!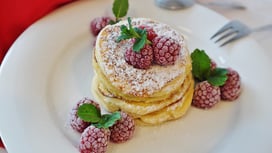 PANCAKES
Gatlinburg is famous for its breakfast and pancake houses. For you foodies coming in for HFMA be sure to make some time in your schedule to sit down and have a stack of Gatlinburg's finest. Stop by Atrium Pancakes to get yourself their award-winning pancakes.
BREWERIES, DISTILLERIES & WINERIES
If you are looking to relax and sip on a nice beverage, Gatlinburg has you covered. From Gatlinburg moonshine to micro-brewed craft beers and magnificent merlot you are sure to find something that caters to your taste. Gatlinburg is home to many wineries, breweries, and distilleries that are worth checking out.
GOLFING
Grab your clubs and test your skills at the mountainous Gatlinburg courses. These courses are located in the foothills of the Great Smoky Mountains making for a unique golfing experience. Even if you don't play your best, the picturesque rolling hills will make the trip worth it.
GATLINBURG SPACE NEEDLE
The Gatlinburg Space Needle is a steel observation tower that overlooks the beautiful city of Gatlinburg, Tennessee. Take a knee-shaking ride on the glass elevators over 400-feet to the observation deck. Once you make it up top you will be able to experience 360° view of the Great Smoky Mountains.
There's going to be a lot of really great meetings, conferences, and improving of the industry at the HFMA Fall Institue. We hope that you can make our session from 9:45-10:45 on Thursday. Our president, Gail Peace will be speaking about the financial management of physician agreements that help hospitals improve financial performance while ensuring compliance. Gail will also be setting up 1:1 meetings before and after her session. If you are looking to set up a time to talk please reach out. Enjoy your time in Gatlinburg, we hope to see you there!