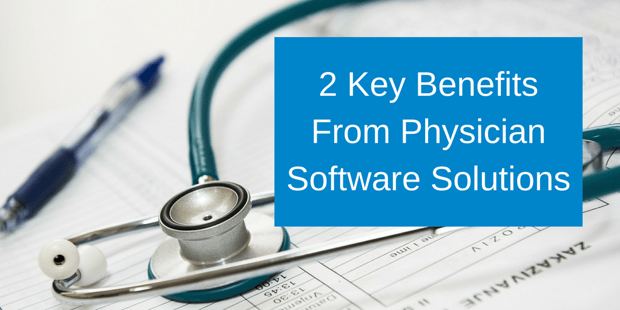 Most hospitals still rely on paper time logs to manage their physician administrative agreements. Ludi's hospital clients have realized many benefits from a physician software solution that automates paper time logs and creates benefits for physician users and hospital administrators that oversee physician payments. Physician contract logging software is the solution for assisting physicians when logging their medical directorships, on- call, or co management administrative agreements with their hospital partners.
Benefits of Physician Software Solutions
Ludi's clients typically reap value in four categories: revenue capture, tighter control over physician contracts, decreasing the costs associated with paper time log management, and avoiding compliance issues.
With Ludi's physician software, the issues with paper time logs for your physicians disappear. A clear advantage is decreasing a hospital's compliance risk with physician administrative agreements. Technical violations can easily occur with over payment, missing time logs, and missing duties that are not attached to the active physician contract.
Did you know that self-disclosure settlements have hit as high as $10M due to technical violations? Discover more jaw dropping statistics here.
Management Gaps are Closed
With a software solution for physician contracts, management gaps are effectively closed. This includes the "math" that is embedded with the physician administrative agreement or another way to state that is "the hourly pay for physicians' administrative time." Ludi's software handles 24 different payment algorithms that eliminates human error on paper time logs calculating physician payments.
Hospitals typically don't have an official count and understanding of their physician administrative contracts. These types of contracts are created in siloes and their current management contract systems doesn't actively manage this "live" document; contract management systems just file them. Automation allows for current visibility into a health's system's physician administration contract count. When visibility occurs due to a physician software solution, a health system's team can begin to manage their physician payment monthly accruals, match physician payment to overall system strategy, and create "lean" processes to manage their physician spend which teams couldn't see easily with a paper process.
Better Reporting, Better Revenue Capture
For GME reporting, automation can lead to a hospital system easily tracking their physician contracts time and duties worked; Ludi's software seamlessly generates accurate and verifiable reports that can be attached to the hospital system's Medicare Cost Report to achieve highest possible reimbursement for the GME programs. These same reports can be leveraged to increase a health system's Medicare Wage Index.
Every hospital team will report that they have too much to do on any given day. Chasing physician paper time logs doesn't rank high on their list of "to dos." With an easy to use physician software solution, your service line leaders and physicians save a great deal of time trying to remember what contract to log for (why am I at this meeting again?), rerouting check requests or denials for payments, and identifying lost paper.
At Ludi, our team has reviewed thousands and thousands of physician administrative contracts. We are the experts in the field of physician administrative contracts. With our consultative approach and easy to use application, we can eradicate this ongoing "hassle factor" for a health system and physician partners.
---
Did you know that paper processes can yield an approval and payment process of more than 35 steps? Involuntary technical violations (due to human error) can happen at each step. See more stats that might surprise you.