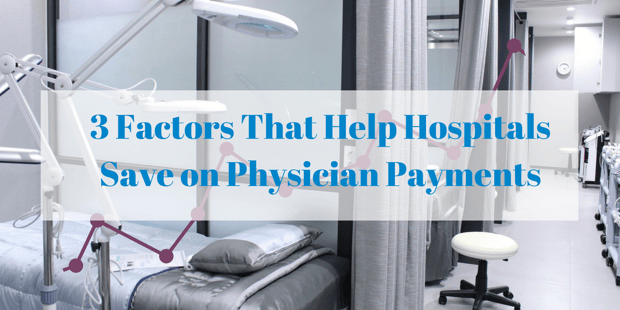 To remain competitive and serve their core mission of patient care, hospitals must continually find ways to cut costs and increase revenue.
Opportunities to reduce costs on physician payments for administrative duties are usually overlooked because of legacy operational processes in place. Hospitals contract with physicians to serve as medical directors for strategic service lines, shift work or on-call work, research grants, and teaching programs for graduate medical residents. Most often, savings are readily available with stricter adherence to contracted duties and payment terms through software that automates these processes. Here are three key factors that help hospitals save on physician payments:
Pay only for duties that are part of contract. If you are using paper time logs or excel spreadsheets that the doctor has to fill in manually, there are sure to be duties that get submitted that are not part of the physician agreement. In which case you may not only have a technical violation, but you could be overpaying. By using software, you can make it easier for your physician stakeholders to log time and duties that are prepopulated from the duties of their agreement. This will ensure that you are compensating doctors appropriately and keeping physicians and hospitals in compliance.
Don't pay the price of a mismanaged physician contract - Download the Infographic here!
Pay only for time logs submitted when they are due. Finance is always a little reluctant about languishing time logs because they don't know their potential liability. Using a software solution makes it easier for hospitals to enforce submission timeframes. For example, time logs can be required to submit within 30 days after the end of billing cycle or the physician won't receive her payment. If manual processes are in place, it is harder to enforce those deadlines along with no guarantee of accurate payment.
Know what your spend is and where to manage more effectively. Hospitals may know their total spend for physician administrative duties, but they often don't have a specific breakdown of those costs. If you don't know what you're spending, how do you know where to manage that spend more effectively? Imagine if your expense reports, just said "travel," you would have no way of identifying ways to cut travel costs as that is too large of a "bucket" to examine. (As an example, is it hotels or airfares that employees need to pay attention to?) Similarly, with physician agreements, you need to have access to data by duty group, by physician, service line and by contract type, to identify where the opportunities are to manage your hospital or health system's spend. Additionally, you will be able to get a broader to picture of gaps in duties that physicians don't seem to be performing.
There are a number of additional ways to save on physician payments through "soft costs" of reduced staff time by using a software solution, but the "low hanging fruit" is managing your physician payments efficiently and accurately.
---
Are you now interested in finding out if your hospital is correctly managing physician agreements? Here's how to tell.