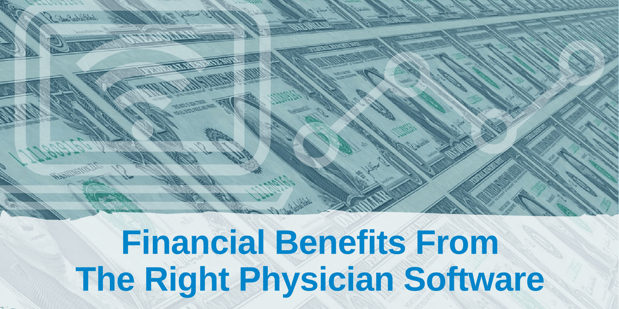 Over the last five years, the industry has been largely focused on ensuring physicians have an Electronic Medical Record (EMR) in their private practices to capture clinical practice time. There has been a focus on capturing the work flow to collect the clinical documentation and to ensure the appropriate variables are accurate for billing. These systems are expensive and time consuming to implement.
There is another type of software for physicians that has significant revenue implications for hospitals that does not require the heavy lift of an EMR implementation and can make a dent to revenue more quickly. This is software focused on collecting non-patient care time – administrative time or subjective time. This might be time spent on medical directorships, committees, service lines co-managed, teaching or research. It can encompass shift based time as well for services like ER on-call coverage.
[VIDEO] Is your hospital ready to benefit from the right technology?
Here are the three financial benefits of using the right physician software to manage your physician administrative time:
Overall expenditures.

Contracts for administrative physician time are often in silos throughout an organization. They may be in the budget in a variety of locations – medical staff office, various service lines, administration or specific departments where the services are provided. It is a daunting task to compile all these agreements in one place and therefore to assess the overall expenditures. By managing these agreements in one place, it is easy to make comparisons across physicians, across agreement types, service lines and hospitals in systems. Why is it the medical director of Orthopedics spends 30 hours a month managing that service line while the medical director of Cardiovascular services accomplishes the same work in 15 hours? Having the contracts in a central software makes it easier to appropriately manage this expenditure. Said another way, it is effortless to begin to shave percentages off the total spend, therefore decreasing your overall expenses.
Medicare wage index.

Every dollar spent paying a physician to perform administrative tasks should be included in the cost basis for the hospital. Each year the hospital files a cost report with Medicare. This report reflects all costs of providing care and results in establishing the reimbursement rate for the organization at large. Non-patient care time is a real expense for hospitals. If these dollars are not captured properly throughout the year, they are not included in the cost report. Essentially, the hospital is leaving money on the table. Small changes to the wage index applied against every DRG result in significant revenue swings.
Graduate medical education (GME). GME costs are reimbursable by Medicare. There are two ways these dollars are captured from Medicare, either on a pass-through basis, meaning every dollar submitted is paid, or the organization is paid on a per resident basis. The organization typically runs the math to determine the preferred filing method with Medicare. The bottom line is, if you don't have the documentation for all hours spent on this task, then you are leaving money on the table.
---
In sum, it is time to expand perspective on what it means to be a physician software to include solutions that help your organization manage your physician agreements!